We are Young…and Insured!
This Saturday is National Youth Enrollment Day, a day of action to educate young adults on the importance of having health insurance. Celebrities like Amy Poehler (above), are helping to get the word out and the Young Invincibles campaign is encouraging people to share the message to friends and networks. Young adults between 19 and 34 have disproportionately high uninsured rates – those 19-29 have the highest rate in the country, representing over a third of the uninsured population. They also tend to be healthier than older adults. (Which doesn't mean they (we) don't want and need health insurance!)
Because this group tends to be healthy, there has been a lot of talk about so-called "Young Invincibles" and the way enrollment rates among these young adults may impact the overall success of the Health Insurance Marketplaces. The logic goes that if more healthy, young adults enroll in Marketplace plans, this will subsidize the older and sicker population that enrolls. With too many sick enrollees, experts expect to see higher insurance rates. As of the end of December, about 1/4 of enrollees around the nation were young adults – 26% in New York. Some have questioned whether these numbers are high enough to protect the risk pools, while others have pointed out that many young adults are likely to wait until later in the enrollment period to sign up. There is also controversy about whether "young adults" should really be the focus – in fact, the Commonwealth Fund just released a new report on the subject, arguing that it is the health status of the insured pool, not age, that really makes the difference.
We do know that thousands of New Yorkers between 19 and 35 have already signed up and are benefiting from the new, more affordable options available to them. Take Tamika G., a 26-year-old from Brooklyn who will now pay $135/month for insurance that gives her peace of mind and access to the services she needs. Tamika was eligible for financial assistance in the form of tax credits and cost-saving reductions – these reduced her monthly premium and lowered her other out-of-pocket costs. For many young adults who have struggled to afford insurance in the past, this financial assistance will make the dream of being covered a reality.
Now that she's insured, Tamika is ready to share the love:
"I'm going to tell my friends as soon as I get home that this is the way to go.  You don't want to break your arm and worry about how you're going to pay for it."
Out of all of the attention on young adult enrollment, this is the message that should stand out:  Health insurance is for all of us, young adults included. Now that we have our chance to finally have the affordable, quality coverage we deserve, let's take it – and make sure our friends do, too.
 HCFANY's Children, Youth, and Families Task Force gathered in Albany on Wednesday, December 11th to share updates about several key issues. Over 30 task force members were there, from consumer advocacy organizations, Navigator networks, and other organizations dedicated to the health of children and families. Here's a rundown of the meeting highlights:
Judy Arnold from the New York State Department of Health spoke for nearly an hour, sharing numerous updates and answering questions about the New York State of Health marketplace. She is truly a fount of information! She let us know that over 100,000 have enrolled through the marketplace since October, including about 30,000 in Medicaid (Medicaid numbers are still being finalized). Soon, the State will be able to provide data on demographics of enrollees, which will be especially exciting to anyone in the health care advocacy world. With the rush to enroll before the December deadline, the State's help line has been experiencing extremely high call volume – about 1,500 calls per hour – so the State is working on some changes to meet the demand (that's a lot of New Yorkers seeking affordable health insurance!).
Lara Kassel from Medicaid Matters New York (MMNY) gave an update on the joint MMNY and HCFANY Public Programs Work Group. The group recently met with representatives from the New York State of Health to discuss priority issues, from making sure undocumented immigrants are able to enroll in emergency Medicaid through the marketplace website to ensuring continuing education and training for Navigators.
Bridget Walsh from the Schuyler Center for Analysis and Advocacy gave an update on the "foster kids" provision in the ACA. The provision allows young adults who were formerly in foster care to stay on Medicaid up to age 26 (mirroring the provision allowing young adults to stay on their parent's insurance). We got a sneak peak of a video made by a former foster youth that SCAA will soon post on their website, where you can already find great resources about this issue.
Kate Breslin, also from SCAA, gave a brief update on the Basic Health Program option in New York State. HCFANY recently submitted a letter on behalf of over 50 organizations around the state urging Governor Cuomo to include a Basic Health Program in his 2014 budget. You can read the final letter here.
Lorraine Gonzalez from Children's Defense Fund – New York talked about School-Based Health Centers (SBHCs) and explored the financial sustainability of these important community resources in light of Medicaid redesign – which changes the reimbursement process for SBHCs – and new funding opportunities for SBHCs in the ACA. CDF's full report with recommendations on this issue is set to be released in January.
Our next chance to convene is right around the corner! We'll have a Children, Youth, & Families Task Force breakout session at the HCFANY annual meeting on January 9th in Albany. Register here for the meeting, and we'll see you there!
Nationally, the number of uninsured children decreased to 5.5 million in 2011 from 6.4 million in 2009, according to a new report by the Georgetown University's Center for Children and Families. New York has contributed to that success by extending coverage to more children through Medicaid and Child Health Plus. The state has successfully reduced the number of uninsured children from about 205,000 in 2009 to about 181,000 in 2011.
"Children need health care coverage to grow and thrive so this is good news for New York and the nation," said Joan Alker, Co-Executive Director of the Georgetown University research center.
New York has made progress but still ranks 6th in terms of states with the highest number of uninsured children in the nation. Half of all uninsured children live in Texas, California, Florida, Georgia, Arizona and New York.
"While the uninsured rate for New York children is heading in the right direction, we can do more toto ensure that every child has the coverage they need and deserve," according to Kate Breslin, Executive Director of the Schuyler Center for Analysis and Advocacy.
About 96 percent of New York children have health care coverage while the success of Medicaid's companion program, Medicare, has brought the insured rate for seniors up to about 99 percent.
In New York, school-age children are more likely to be uninsured than those age 6 and under.
"Most of New York's uninsured children are already eligible for coverage through Medicaid or Child Health Plus but haven't enrolled because they don't realize they qualify or have been unable to overcome bureaucratic barriers to enrollment," Lorraine Gonzalez, Director of Health Policy at the Children's Defense Fund – New York.
New York is now working on making the enrollment process easier by removing unnecessary paperwork requirements and setting up an online application. Those improvements are expected to be completed by 2014 as part of the Affordable Care Act implementation.
"There's been a lot of talk about all the help uninsured people can expect in 2014 but New York's uninsured kids don't have to wait that long," said Kate Breslin. "They are very likely to be eligible for affordable coverage right now."
To apply for public health insurance in New York, click here to find a Facilitated Enroller near you.
The Georgetown University Center for Children and Families (CCF) is an independent, nonpartisan policy and research center. Click here for the full report.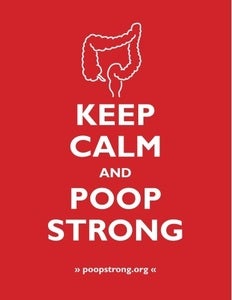 It has not ceased to amaze me just how many stories of people who have been helped by the ACA continue to come out of the woodwork.
The most recent one to hit the media's attention is that of 31 year-old Arijit Gurha, a graduate student at the University of Arizona who was recently diagnosed with stage 4 colon cancer.
Unfortunately for him, his Aetna student health plan had a $300,000 lifetime benefit limit.  Needless to say, the plan offered little protection to him once his cancer was discovered.
Arijit's story has a happy ending, thanks to three very different aspects of the ACA: (1) a new provision that says that student health plans can no longer have lifetime benefit limits or unreasonable annual limits, (2) the new pre-existing condition insurance plan, and (3) the new scrutiny that the ACA has brought onto both health insurer profits and spending through the new MLR rules, and on consumer protections.
See, Arijit was eventually given the option of securing coverage through a newly renegotiated student health plan or the PCIP.  However, his six months spent undergoing lifesaving cancer treatments with no health insurance benefits left him with over $100,000 of debt.
His fundraising blog, aptly titled poopstrong.org, helped him raise some money, but it wasn't enough.  So, Arijit decided to put Aenta's feet to the fire by utilizing his Twitter account.  The New York Times' Well Blog has a great account of the conversation that ensued, which you can read here.  But the amazing thing is that IT WORKED.  Yes, that's right, in the end, Aetna agreed to pay the over $100,000 debt he had accrued since hitting his lifetime max.
How was this possible, you ask? Well basically, it had to do with what I'd like to refer to as the PoopStrong Effect.  Basically, because of the new consumer protections written into the ACA, health insurance profits and spending have begun receiving a whole lot of attention from the mainstream media.  Pair this with a young person with an incredibly compelling story and the power of the internet behind him, and a forthcoming law that will change the rules in his favor, and you've got yourself the perfect conditions to bring forth some serious health plan PR damage control. 
Two years ago, before the ACA became law, the PoopStrong Effect would have never been possible.  Remember the 2007 Michael Moore film "Sicko"? A great conversation starter, but it didn't do much to help the folks profiled in the film who had suffered from insurance industry abuses.  Yet today, a young guy with cancer and a twitter account is able to move a mountain.
The landscape has certainly changed, hasn't it? And for that, we can thank the ACA.