New York's Uninsured Children Don't Have to Wait Until 2014
Nationally, the number of uninsured children decreased to 5.5 million in 2011 from 6.4 million in 2009, according to a new report by the Georgetown University's Center for Children and Families. New York has contributed to that success by extending coverage to more children through Medicaid and Child Health Plus. The state has successfully reduced the number of uninsured children from about 205,000 in 2009 to about 181,000 in 2011.
"Children need health care coverage to grow and thrive so this is good news for New York and the nation," said Joan Alker, Co-Executive Director of the Georgetown University research center.
New York has made progress but still ranks 6th in terms of states with the highest number of uninsured children in the nation. Half of all uninsured children live in Texas, California, Florida, Georgia, Arizona and New York.
"While the uninsured rate for New York children is heading in the right direction, we can do more toto ensure that every child has the coverage they need and deserve," according to Kate Breslin, Executive Director of the Schuyler Center for Analysis and Advocacy.
About 96 percent of New York children have health care coverage while the success of Medicaid's companion program, Medicare, has brought the insured rate for seniors up to about 99 percent.
In New York, school-age children are more likely to be uninsured than those age 6 and under.
"Most of New York's uninsured children are already eligible for coverage through Medicaid or Child Health Plus but haven't enrolled because they don't realize they qualify or have been unable to overcome bureaucratic barriers to enrollment," Lorraine Gonzalez, Director of Health Policy at the Children's Defense Fund – New York.
New York is now working on making the enrollment process easier by removing unnecessary paperwork requirements and setting up an online application. Those improvements are expected to be completed by 2014 as part of the Affordable Care Act implementation.
"There's been a lot of talk about all the help uninsured people can expect in 2014 but New York's uninsured kids don't have to wait that long," said Kate Breslin. "They are very likely to be eligible for affordable coverage right now."
To apply for public health insurance in New York, click here to find a Facilitated Enroller near you.
The Georgetown University Center for Children and Families (CCF) is an independent, nonpartisan policy and research center. Click here for the full report.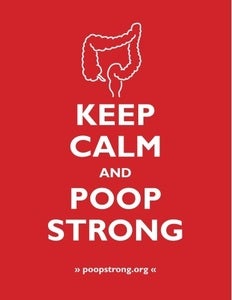 It has not ceased to amaze me just how many stories of people who have been helped by the ACA continue to come out of the woodwork.
The most recent one to hit the media's attention is that of 31 year-old Arijit Gurha, a graduate student at the University of Arizona who was recently diagnosed with stage 4 colon cancer.
Unfortunately for him, his Aetna student health plan had a $300,000 lifetime benefit limit.  Needless to say, the plan offered little protection to him once his cancer was discovered.
Arijit's story has a happy ending, thanks to three very different aspects of the ACA: (1) a new provision that says that student health plans can no longer have lifetime benefit limits or unreasonable annual limits, (2) the new pre-existing condition insurance plan, and (3) the new scrutiny that the ACA has brought onto both health insurer profits and spending through the new MLR rules, and on consumer protections.
See, Arijit was eventually given the option of securing coverage through a newly renegotiated student health plan or the PCIP.  However, his six months spent undergoing lifesaving cancer treatments with no health insurance benefits left him with over $100,000 of debt.
His fundraising blog, aptly titled poopstrong.org, helped him raise some money, but it wasn't enough.  So, Arijit decided to put Aenta's feet to the fire by utilizing his Twitter account.  The New York Times' Well Blog has a great account of the conversation that ensued, which you can read here.  But the amazing thing is that IT WORKED.  Yes, that's right, in the end, Aetna agreed to pay the over $100,000 debt he had accrued since hitting his lifetime max.
How was this possible, you ask? Well basically, it had to do with what I'd like to refer to as the PoopStrong Effect.  Basically, because of the new consumer protections written into the ACA, health insurance profits and spending have begun receiving a whole lot of attention from the mainstream media.  Pair this with a young person with an incredibly compelling story and the power of the internet behind him, and a forthcoming law that will change the rules in his favor, and you've got yourself the perfect conditions to bring forth some serious health plan PR damage control. 
Two years ago, before the ACA became law, the PoopStrong Effect would have never been possible.  Remember the 2007 Michael Moore film "Sicko"? A great conversation starter, but it didn't do much to help the folks profiled in the film who had suffered from insurance industry abuses.  Yet today, a young guy with cancer and a twitter account is able to move a mountain.
The landscape has certainly changed, hasn't it? And for that, we can thank the ACA.
The whole argument that young people don't buy insurance because they don't think they need it (i.e. the "young invincibles" stereotype) has bugged me for some time.
Having somewhat recently emerged from the 19 -29 age bracket, I can say firsthand that it never occurred to me at any point during my free-wheeling years that I didn't need health insurance.  Any gaps in my coverage were purely due to the fact that I was between jobs and didn't have the income to pay for COBRA coverage.  The same went for most of my friends too.  Not having health insurance when you are financially on your own is stressful.
Now, that's not to say that there aren't some young, extreme sport Mountain Dew enthusiasts out there who really do revel in taking risks, or independently wealthy young folks who can afford to pay for any health care out-of-pocket.  But, those really do represent the minority among young people.
I've long been a believer that the term "young invincible" was one coined by the insurance industry as a way of convincing the public that what young people really want is cheap, crappy insurance products with huge deductibles that won't do us a lick of good when we actually need it, or plans that won't help us at all if we develop an itchy eye infection from sleeping in our contact lenses, but might cover a few days on a ventilator if we get hit by a Mack truck.
And sure, young adults are as a whole healthier than older adults, but most of us know someone our own age – if not ourselves - who have gotten sick.  Like, really sick.  A good friend of mine got skin cancer on his face when he was 23.  Another guy I know got testicular cancer at 26.  A girl I waited tables with in college struggled with uterine fibroids for years.  Another girlfriend fell playing basketball and knocked out her two front teeth!  Trust me – we just want what everyone else wants: good,  affordable coverage that we can rely on when we need it.
That's why I found a new report issued by the Commonwealth Fund recently to be a breath of fresh air.  The report surveyed young adults aged 19-29 on health insurance.  It found that of young adults who are offered health insurance through their jobs, 64% end up taking it up.  Of those 36% that don't take it up, only 6% said it was because they didn't need it.  The other 30% were either already covered elsewhere, or simply couldn't afford it.  In fact, 36% of all young adults said they had problems paying medical bills or were paying off medical debts over time.  For those who had no insurance, 51% said they had problems with medical bills.  
Doesn't really sound like a population that is touting their own invincibility, does it? I mean, remember, these are the same people who rushed out by the millions to get on their parents' insurance plans once the ACA gave them the green light to do so. 
Anyways, it's a good report to check out.  If anything, it confirms what most of us youngins (and former youngins) already knew.
Click here to read the Commonwealth Fund report, titled, "Young, Uninsured, and in Debt: Why Young Adults Lack Health Insurance and How the Affordable Care Act is Helping."
And, here's a related article from Kaiser Health News, titled "Survey: Young Adults Don't Necessarily Fit 'Young Invincible' Stereotype."
The Colorado Consumer Health Initiative (kind of like the HCFANY of Colorodo) - one of the masterminds behind the #ThanksObamacare campaign – has put out an amazing video on the effect that the upcoming Supreme Court ruling will have on the millions of Americans who stand to benefit, or are already benefitting, from the Affordable Care Act.
It really does a great job of driving home the message that this decision will have a very personal effect on every single one of us.  Check it out, and definitely be sure to tweet/facebook it out to your own networks!